On the morning of March 12, 2016, the HQ organized a voluntary tree planting activity called "Planting Positive Green Energy" in a hilly area near the reservoir of the Jiangning District. More than 70 employees participated in the activity.
It was really lively at the tree planting site. The employees shared tasks and cooperated with one another. They carefully carried saplings, distributed them, shoveled soil, dug holes, planted saplings, covered the holes, and watered saplings. The planting site was seething with enthusiasm. The activity lasted half a day and more than 150 trees were planted.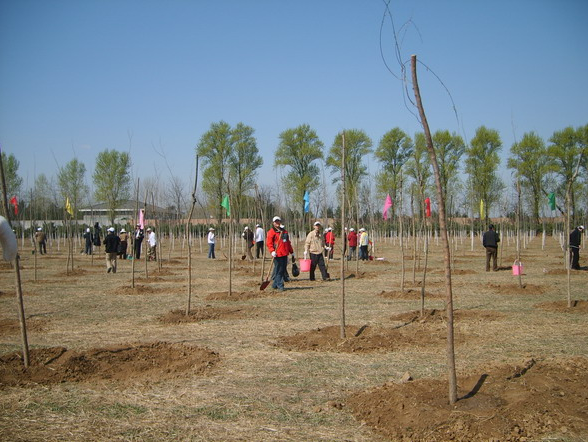 It was reported that forestation and energy conservation are important initiatives for the HQ to adhere to "green and low-carbon development". The activity established a new cultural trend of "planting green, protecting green, and loving green" and actively contributed to spreading positive green energies.