In February 2017, AVISTT successfully replaced a Mitsubishi MHI660KW gearbox with a self-designed 660 KW gearbox in a Mojave, California, USA wind farm.
This case is AVISTT's first time successfully replacing a competitor's broken gearbox with a self-designed product in a foreign country, which was the starting shot in AVISTT's overseas market expansion.
After continuous operation debugging and repeated tests, AVISTT has successfully developed a gearbox that can replace the Mitsubishi 600 KW model gearbox. Its self-developed gearbox reaches the standards of each operation parameter, such as gearbox speed ratio, input speed, and output speed. In addition to a long gearbox warranty period, AVISTT also provides comprehensive support services.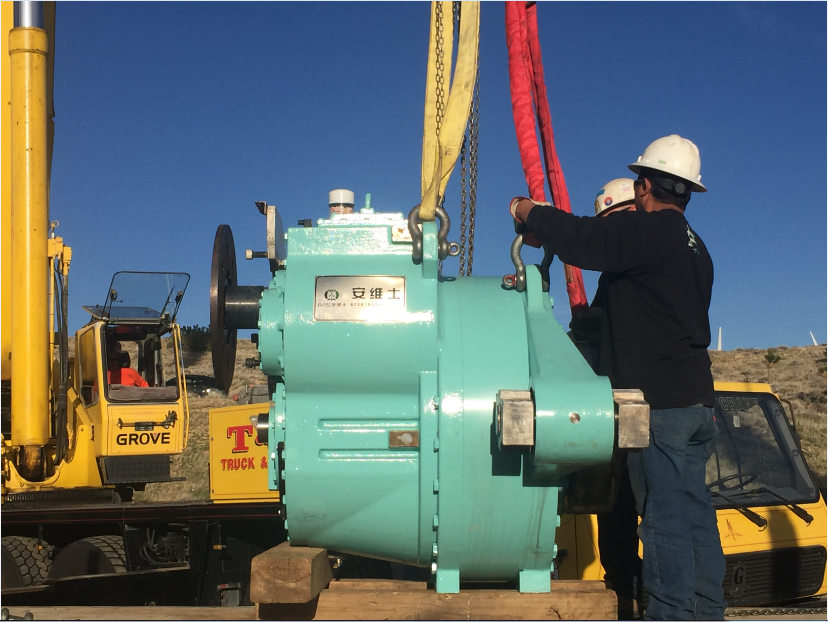 The realization of this technology means that when a wind turbine runs for more than 15 years and the original gearbox manufacturer has no replacement product available, AVISTT can design and produce gearboxes that meet customer needs. It will shorten the supply cycle and reduce the downtime to ensure normal power generation for the owner, and reduce customer loss as much as possible.